John Curwen was born in Heckmondwike in 1816 and was a Congregationalist Church Minister for 26 years. But he's best known for teaching the world to sing. He developed the Tonic Sol-Fa system to help Sunday School pupils learn hymns without needing to read music. Without John we wouldn't have had the iconic song "Do-Re-Mi" from The Sound of Music. The John Curwen Cooperative Primary Academy in Heckmondwike bears his name and has a plaque in its entrance hall about him.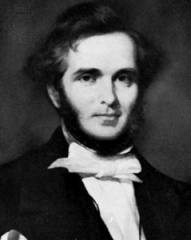 Ken Mackintosh (1919 – 2005) was born at Halifax Road Liversedge. A saxophonist, he was a band leader and accompanied singers like Tom Jones, Shirley Bassey and Matt Monro, with his band featuring regularly on radio in the 1940's and 50's. One of his fans was Queen Elizabeth II's mother, for whom he played at Windsor Castle.
Another gifted musician was Leslie Heward, born near the former Liversedge Town Hall. He learned to play the piano at age two, then learned the organ and by age eight had accompanied a performance of Handel's Messiah. He won a scholarship to the Royal College of Music, London where he studied composition and conducting. He went on to become Musical Director of the City of Birmingham Orchestra 1930-1942.
Walter Willson Cobbett (1847-1937) was the co-founder of BBA which came to Scandinavia Mills Cleckheaton in 1901. But his real passion was music: he was a dedicated violinist and author of Cobbetts Cyclopaedic Survey of Chamber Music, the most comprehensive book on the subject. He commissioned new chamber music from composers like Benjamin Britten and Ralph Vaughan Williams. The Worshipful Company of Musicians still awards an annual Cobbett prize which he founded, for services to chamber music.
Most people recognise the theme to the longest-running radio "soap", BBC's "The Archers". Few people know that the music is "Barwick Green", composed in 1924 by Arthur Wood, born near The Green Heckmondwike. Encouraged by his father, he played violin, flute and piccolo as a child, left school at 12 and became director of music and a conductor of orchestras in London. Billy Connolly once said The Archers theme tune should replace God Save the Queen as the UK's national anthem!